Wicked Good Toe Warmers, Pack of 18 Pairs
Images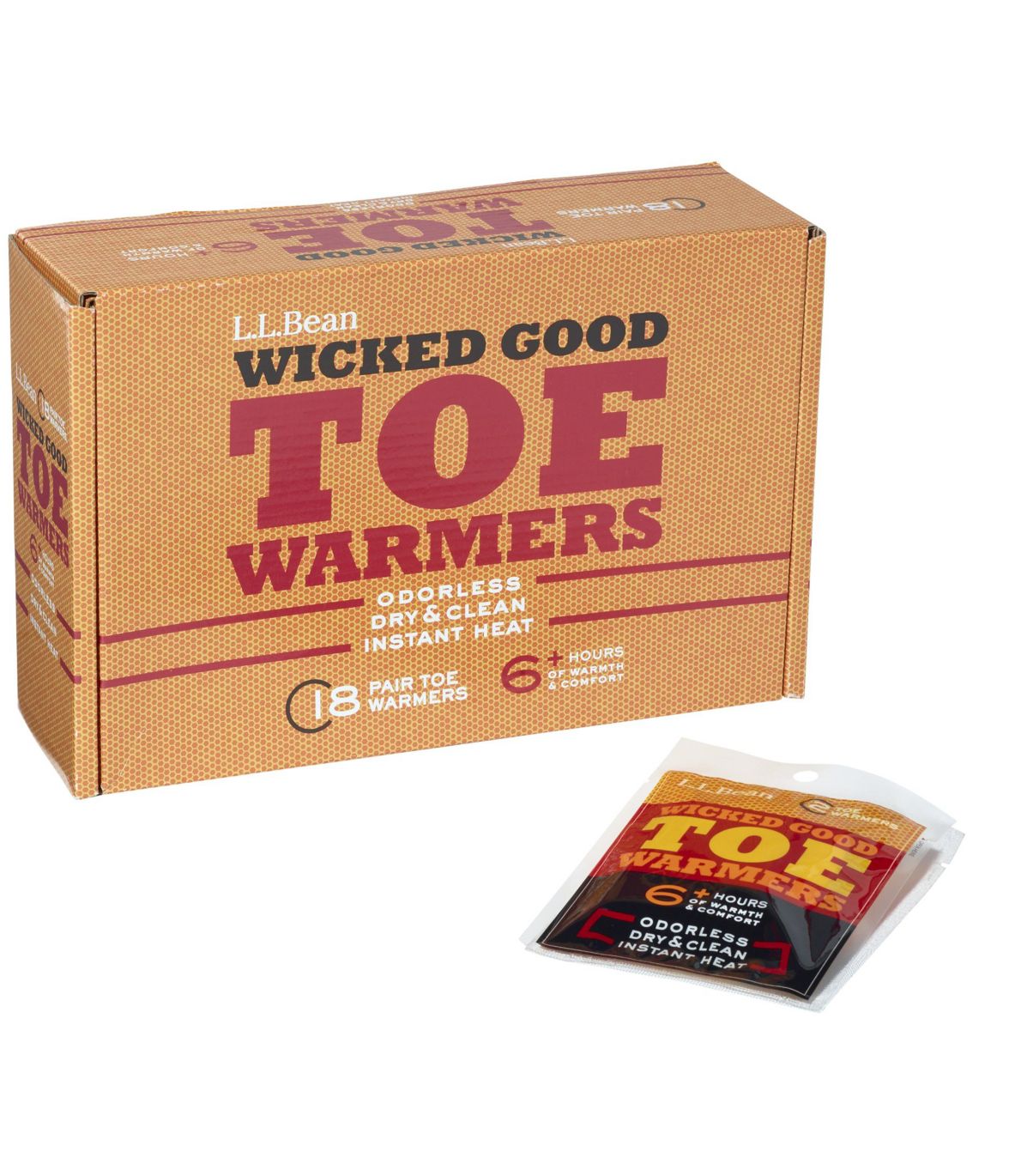 Product Details
Instant relief for cold toes during any cold-weather activity.
Construction
Made of all-natural, nontoxic, noncombustible ingredients.
Compact size allows you to fit these packets into the toe box of your boots.
Provide over six hours of warmth.
Heat to between 100° and 107°F.
Additional Features
Simply open the wrapper to activate.
Sold in multi-pair boxes for a great value; save 50% over the individual price.
Not recommended for infants or small children.