L.L.Bean Trailblazer Sportsman 550 Headlamp
Images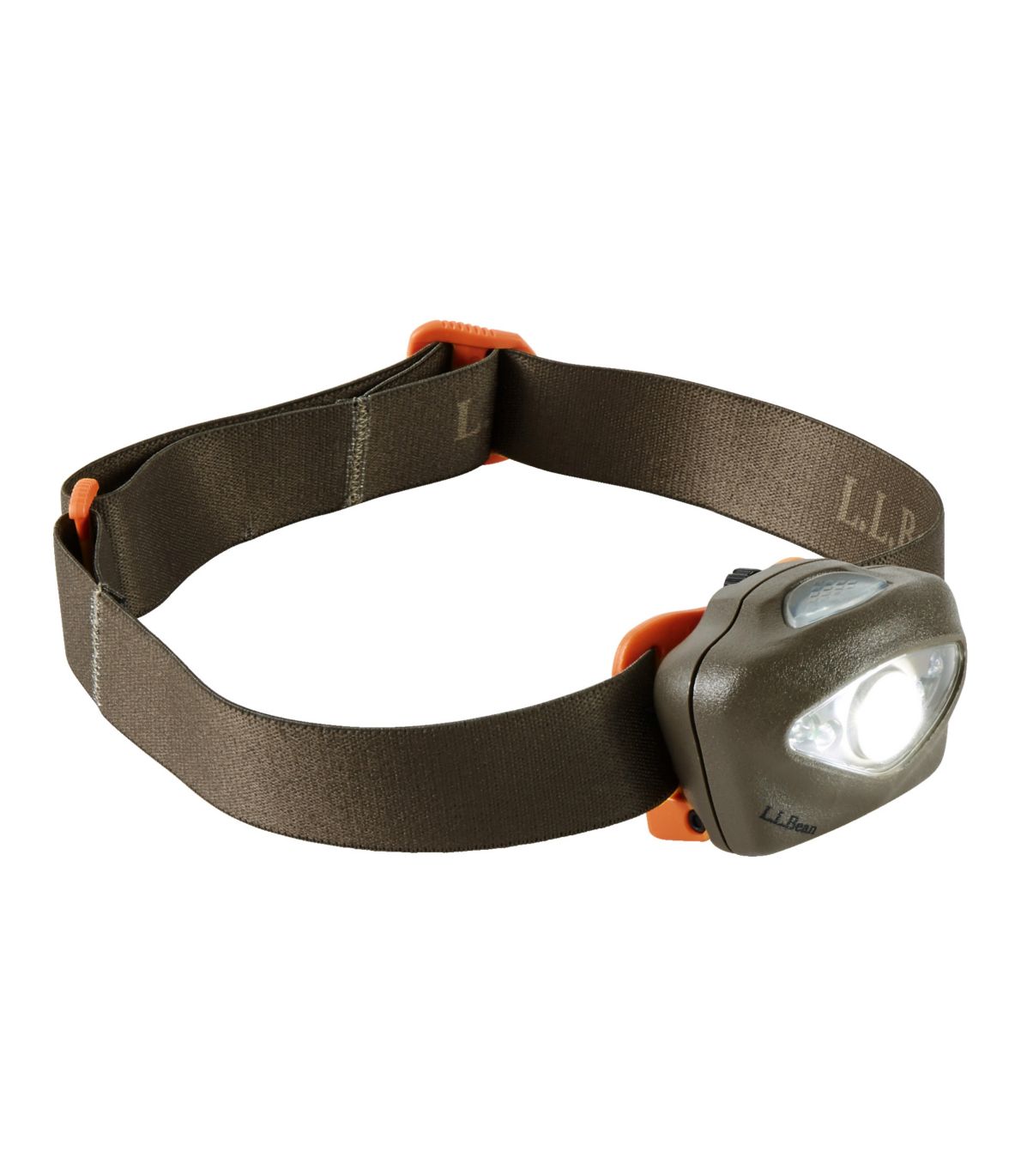 Product Details
This powerful 6-mode headlamp puts out a superbright beam of up to 550 lumens, more than enough to light the trail ahead or your campsite. Waterproof construction is perfect for all kinds of outdoor adventures.
Specs
Maximum output: 550 Lumens.
Burn time: Up to 66 hours on low.
Batteries: 3 AAA, included.
Weight: 3.2 oz.
Water resistant: IPX7.
Construction
IPX7 waterproof design can withstand submersion in 1 meter of water up to 30 minutes.
Large, easy-to-find push button at the top of the light allows easy mode changing.
Maxbright LED emits a smooth, powerful beam that's great for many tasks.
6 modes: Spot High, Spot Low, Red High, Green High, Blue High and IR High.
Green, red and blue modes preserve your night vision in the dark.
Additional Features
Defaults to green light as not to affect night vision.
Main spot beam is also dimmable, providing easy transition to close-up lighting.