Recycled Waterhog Holiday Tree Mat, Snowflakes
Images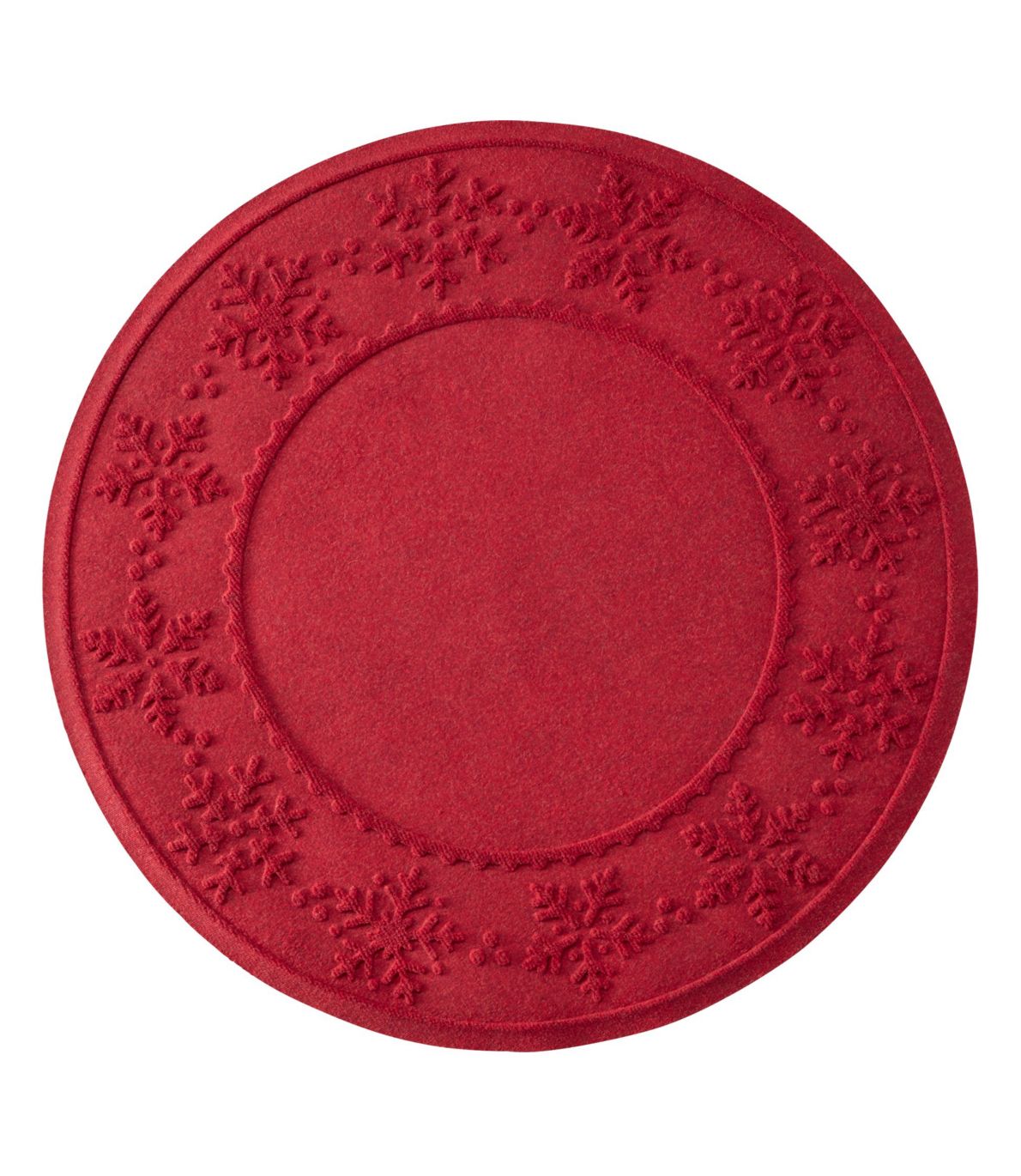 Product Details
Protect your floor from water spills and tree stand scrapes with our ultradurable – and festive – Waterhog Holiday Tree Mat, made right here in the USA.
Specs
Dimensions: 35'' W x 35'' L.
Weight: 6 lb.
Fabric & Care
Easy to clean – just vacuum, sweep or hose off.
Construction
24 oz. polyester fabric is made from at least 90% recycled polyester.
Rubber backing.
Additional Features
Crush resistant, with thick and thin fibers for trapping dirt and containing water.
Can hold up to 1½ gallons of water per square yard.
Naturally stain resistant and dries quickly.