L.L.Bean Trailblazer XR/GB 300 Headlamp
Images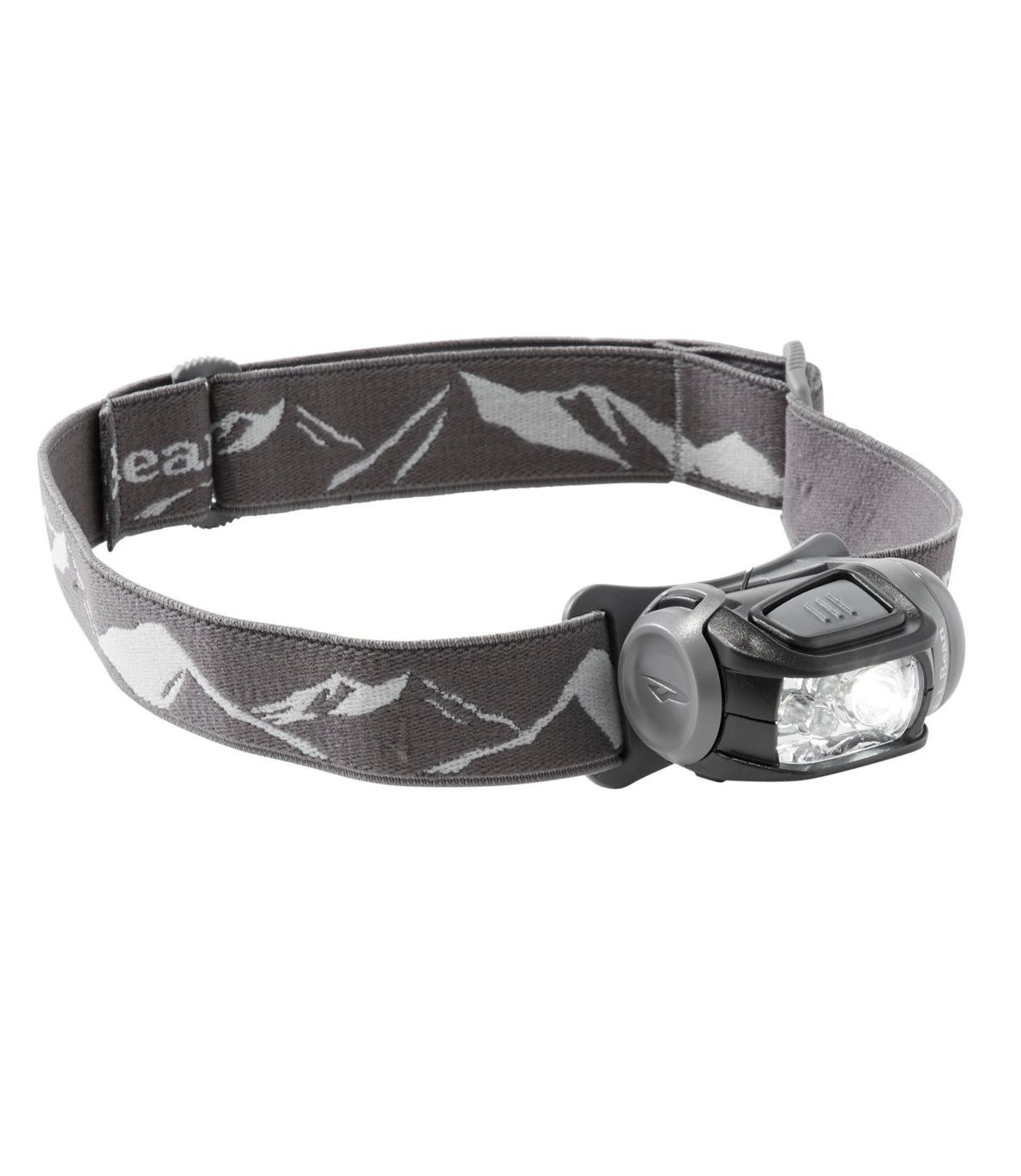 Product Details
The Trailblazer XR/GB 300 is an exceptionally versatile headlamp that comes in a compact, water resistant and durable package. It has multiple color options that save your night vision, making it perfect for hunters and anglers.
Specs
Maximum output: 300 lumens.
Weight: 2.9 oz.
Batteries: 3 AAA, included.
Battery life: Up to 150 hours.
Water Resistant: IPX4, resists splashing water.
Construction
1 white Maxbright LED puts out a 300 lumen beam up to 73 meters (239 feet).
Red, green and blue Ultrabright LEDs provide options for preserving night vision.
Asymmetrical single arm bracket allows easy beam adjustment that stays pointed where you want it.
Large push button switch is easy to find and use.
Additional Features
Compact and water resistant.