L.L.Bean Deluxe Angler Adjustable Kayak Paddle, 230-250cm
Images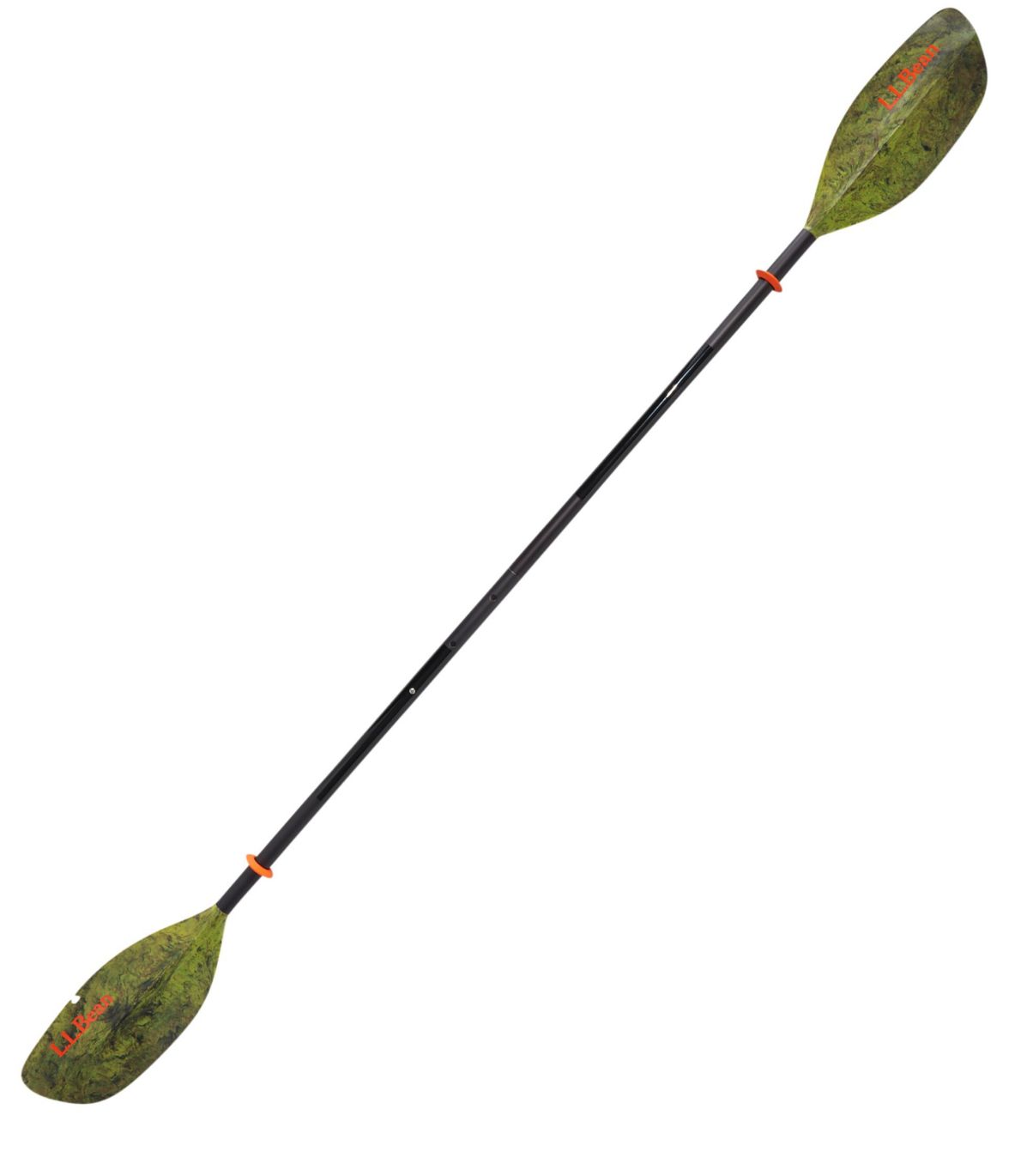 Product Details
This high-performing recreational kayak paddle comes with fishing specific features every kayak angler will appreciate. Asymmetric blades and proper shaping ensure smooth, stealthy strokes that minimize vibrations in the water that can spook fish.
Specs
Weight: 2 lb. 2 oz.
Length: 230 - 250 cm (adjusts in 10 cm increments).
Construction
Shaft is made from strong, lightweight anodized aluminum.
Blade is made from fiberglass-reinforced nylon.
Additional Features
Dihedral blade for smooth and stealthy strokes.
Sturdy blade design is great for controlling and maneuvering heavier fishing kayaks.
20 cm length adjustment fits any kayak, paddler, or seating system.
Line hook in blade lets you easily retrieve snagged lures or your anchor line.