L.L.Bean Trailblazer Sportsman 420 Headlamp
Images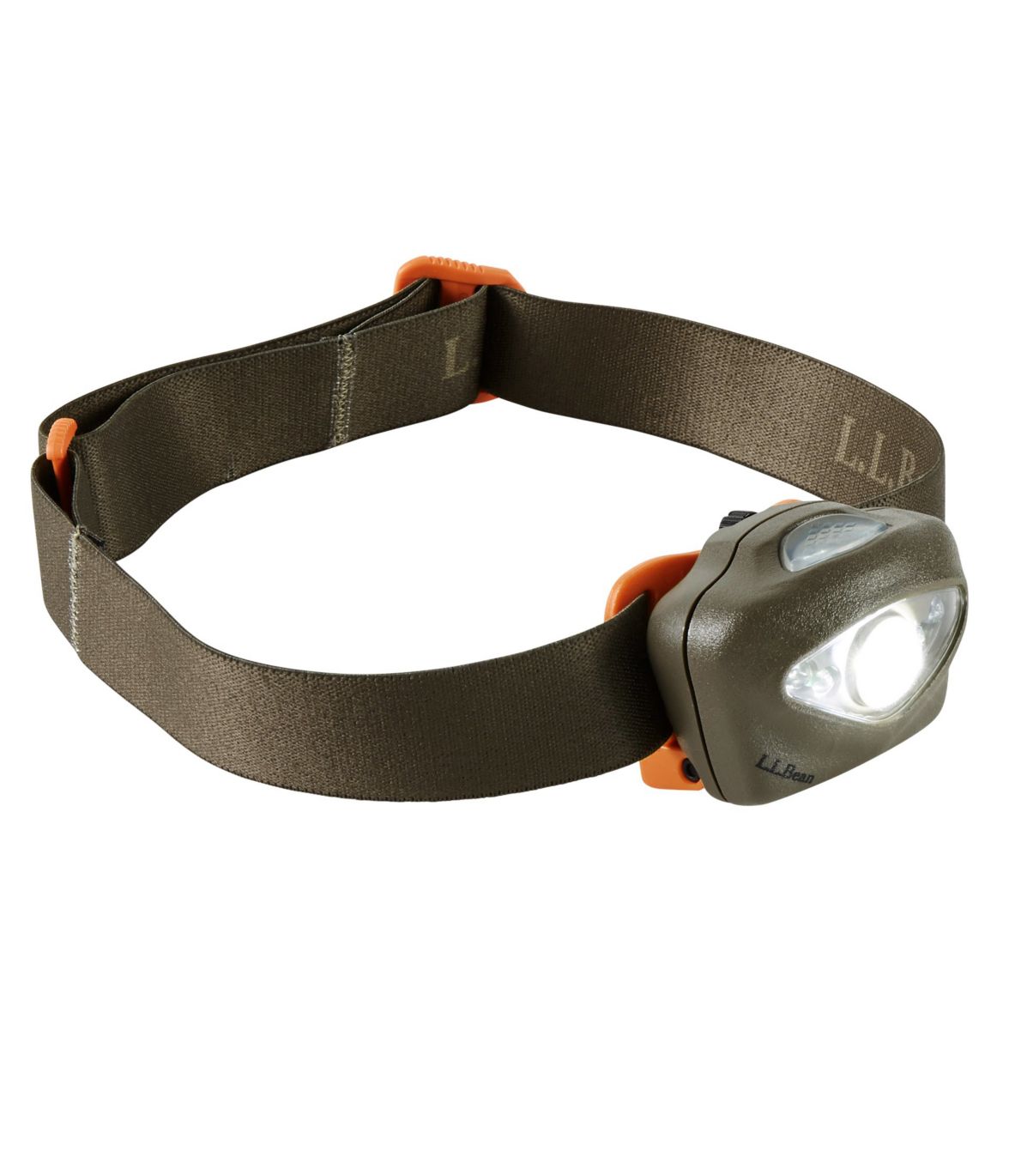 Product Details
With an ultra-long beam distance of 78 meters (255 ft.), a super-bright output of up to 420 lumens and a night-vision-preserving colored LED, this is the ultimate headlamp for the angler, hunter or outdoor adventurer. Waterproof IPX7 rating.
Specs
Maximum output: 420 lumens.
Weight: 3.2 oz.
Batteries: 3 AAA, included.
Battery life: Up to 110 hours.
Waterproof rating: IPX7: withstands total immersion in up 1 meter of water for 30 minutes.
Construction
Durable, waterproof construction.
One white Maxbright LED with a beam distance of 78 meters.
White Maxbright LED is dimmable for close tasks.
Dual green Maxbright LEDs preserve your night vision and are less likely to spook game.
Additional Features
When first turned on, it defaults to green light to preserve your night vision.
Large, easy to find push button at the top of the light.
420 lumen spot is dimmable to 25 lumens.
50 lumen white flood light is dimmable to 10 lumens