Women's Sweater Fleece 3-in-1 Jacket, Regular
Images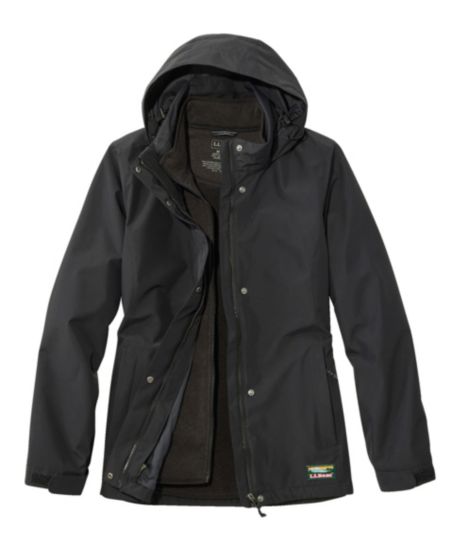 Product Details
The warmth of sweater fleece with a water-resistant shell, this 3-in-1 offers the versatility to keep you fully comfortable and protected, regardless of the weather.
Construction
Wind- and water-resistant shell has a durable polyester exterior and smooth nylon interior.
100% sweater fleece liner keeps you warm when the chill sets in.
3-point zip-in system makes it easy to wear together or separate.
Adjustable noninsulated hood stows away into the collar.
Mesh lining increases breathability.
One chest pocket, two handpockets.